PROFESSIONAL CUSTOMER SERVICE
Every customer's individual needs are important to us.  Our focus of providing quality plumbing services combined with honesty has made our plumbers the first choice of many RESIDENTIAL and COMMERCIAL clients.  You can count on a LR Services Plumber to take care of your plumbing and drainage needs-day or night. Our services include a full range of requirements of installation, repair and replacement including: sewers and drains,faucets, sinks, toilets, showers & tubs, waterlines, pipework, disposers, dishwashers, water heaters and septic tanks . . . and so much more!
24 HOUR EMERGENCY SERVICES
We understand that emergencies can happen at any given time of the day so we offer Emergency Service without hassle!  You can rely on our service 24 hours a day, 7 days a week . . . including holidays!
HIGHLY TRAINED PLUMBING SERVICE TECHNICIANS
We are licensed and insured and we guarantee our work.  Our professionals deliver fast, dependable service and will arrive uniformed and badged, driving a LR Services Plumbing vehicle.
FULL SERVICE PLUMBING & REPAIR
Seasonal Servicing & Prevention  Maintenance Inspections
Rusty or Burst Pipe Repair & Replacement
Leak Detection & Repair
Faucet & Fixture Installation
Water Heater Installation, Maintenance, & Repair
Water Heater Tankless Upgrade
Drain & Sewerline  Cleaning,  Repair & Replacement
STATE OF THE ART TECHNOLOGY
Pipe Relining Technology
Pipe Bursting Technology
Video Line Inspection
Hydrojet Drain Cleaning
Trenchless Pipe Installation, Repair, and Replacement
Backflow Testing
CUSTOM PLUMBING DESIGN & INSTALLATION
Custom Design  & Planning 
Remodel & New Construction
Expert Installation
STRATEGY
Licensed, Trained and knowledgeable technicians
Quality workmanship
Prompt and efficient service
Competitive pricing
Advanced technology
PIPE RELINING TRENCHLESS TECHNOLOGY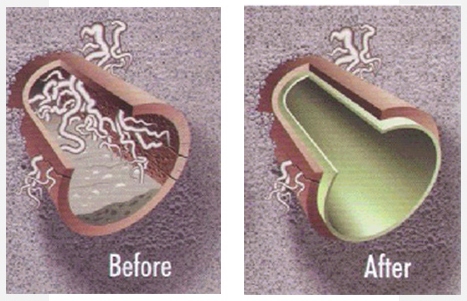 The Ideal Solution
As a Relining Technologies solutions provider, LR Services Plumbing strives to provide timely, exceptional service at a reasonable price. LR Services Plumbing understands the urgency involved when a crisis occurs and do our best to respond immediately. We work to bring our clients the latest technology and cutting-edge solutions available to cost – effectively repair and return their critical water and sewer services to optimum operation with the least amount of disruption and costly properly damage.
High Pressure Jet Cleaning
CIPP Relining
Camera Inspection
What is Plumbing Pipe Relining?
Is it something new? The process of rehabilitating pipes using relining was invented in England over 30 years ago. Relining Technologies systems and materials have been utilized to install over 10 million feet at relined pipe worldwide.  
Why Relining as a solution?
Repair is completed in less time than traditional replacement
Minimally disruptive
Prevents future root intrusion, seals cracks to help eliminate leaks and infiltration
Renews the pipe to a better than original state
Both material and resin meet industry standards of a minimum 50 year service life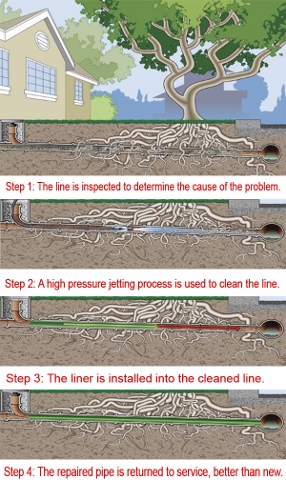 PIPE BURSTING TRENCHLESS TECHNOLOGY
What is Pipe Bursting?
Replacement of the host pipe by fragmenting the existing pipe and installing a new pipe of equal or larger diameter in its place." Thanks to LR Services Plumbing, sewer line replacement doesn't mean destroyed yards, ruined driveways or devastated parking lots. LR Services Plumbing trenchless solutions virtually  eliminates the disruption and mess that digging causes. Also cost less overall.   Replacing pipe for same size or increase capacity by upsizing new pipe can be applied in several situations:
    Water lines
    Sewer mains
    Sewer services
    Gas lines
TRENCHLESS PIPE BURSTING Fast, Low Cost, Lasts up to 100 Years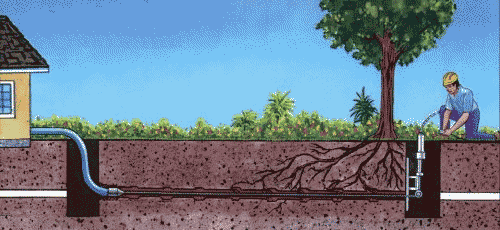 We make small access holes where the damaged pipe starts and ends. Using the broken sewer line as a guide, a cable is sent through the pipe. The cable is attached to a bursting head and the new pipe. Our hydraulic machine pulls this cable, the bursting head breaks the old pipe and the new full size pipe is pulling through.  The new pipe is highly resistant to leaks and root intrusion, with a long life expectancy.
TRENCHLESS PIPE RE-LINING Fast, Low Cost, Lasts up to 50 years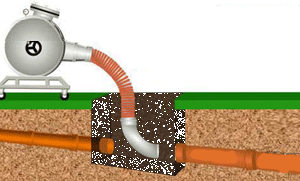 Re-Lining is the process of repairing damaged sewer pipes by creating a "pipe within a pipe" to restore function and flow. Epoxy relining materials mold to the inside of the existing pipe to create a smooth new inner wall. Pipe relining is used to repair root-damaged pipes, seal cracks and holes, fill in missing pipe and seal joint connections underground, in roof drain pipes, in storm lines and under concrete.
Save Money
    Problems are completely solved because the line is totally replaced, not just repaired total replacement by conventional trenching techniques
Reduce Inconvenience
    Drastically reduces the public inconvenience and disturbance to the environment caused by traditional repairs
    Can be performed in tight access areas where open cut methods present a challenge or are not an option
Higher Capacity Pipe
    Install high-quality pipe that is the same diameter or larger than the original pipeline for increased flow capacity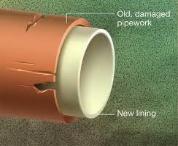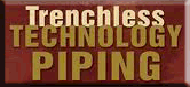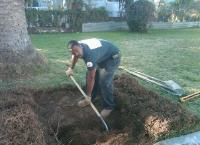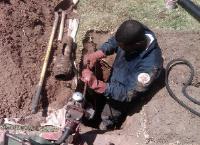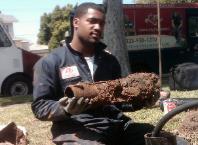 Totally replace waste-water, water and gas piping in need of
rehabilitation with durable high-density polyethylene pipe, often
for the same or less cost than lining or other replacement options.
Pneumatic bursting head The primary principal in pneumatic pipe bursting systems is percussion. Force is applied by a reciprocating hammer action which is activated by compressed air delivered by a hose that passes through the new pipe being pulled in.  This system is ideal for heavily consolidated soils but is less efficient in running sands.
HDD bursting head Used in tandem with an HDD drill, this system facilitates manhole exits and reduces excavation costs. It is the most common combination for size-on-size or upsizing pipe replacement projects in congested urban environments.
Static bursting head For use in sandy conditions or when working with collapsed lines or heavy root intrusion. This combination reduces pipe plowing and soil plugs, thus increasing production and the bursting distance capability. Pipe pilots are also used on cast iron bursts.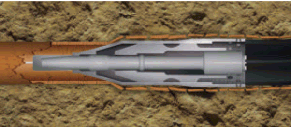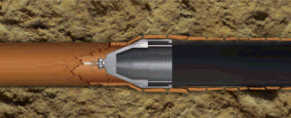 Our pipe bursting methods provide huge advantages over traditional open-cut repair methods.